We made the news!
We made the news! For the 3rd year in a row!
This year, Great Mall is hosting their third annual Lunar New Year celebration again to celebrate the year of the rooster with the local community and visitors and had invited us again to perform for them.
"This morning I visited the Great Mall in Milpitas to experience their 3rd Annual Lunar New Year Celebration.The dragon and lion dancers were INCREDIBLE! There were lots of audible gasps when the kids were flipping in the air!" Pink on the Cheek blogger.
Congratulations to our Demo Teams and thank you everybody on a job well done! We attracted a big crowd swarming with people fully entertained, and we turned the entire place into a lively and exuberant atmosphere filled with positive energy. Building great friendship and camaraderie, happy times and good childhood memories, while spreading the joy to everyone around us is what Kungfu Dragon USA is all about! GO KUNGFU DRAGON USA!
http://www.mercurynews.com/2017/02/03/milpitas-lunar-new-year-celebrations-ring-in-year-of-the-rooster/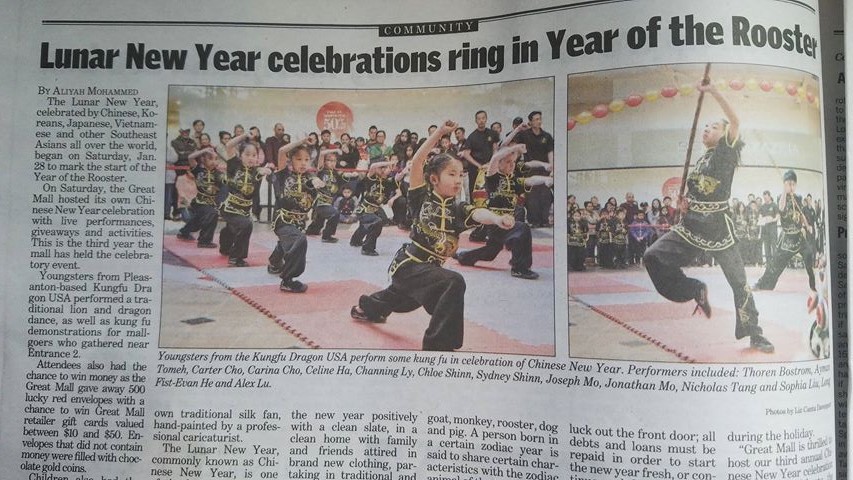 2017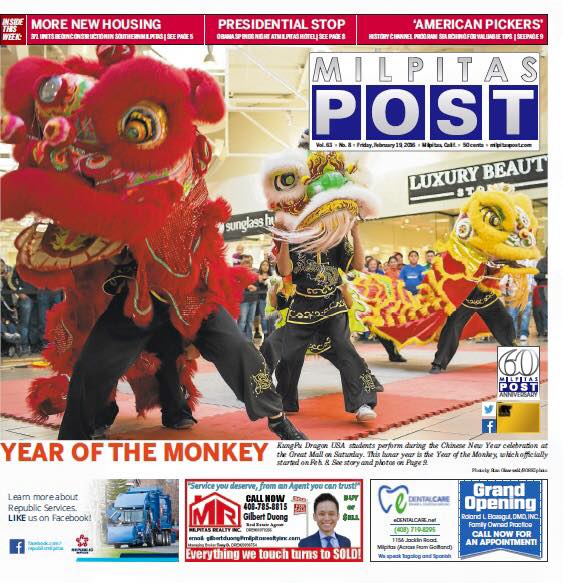 2016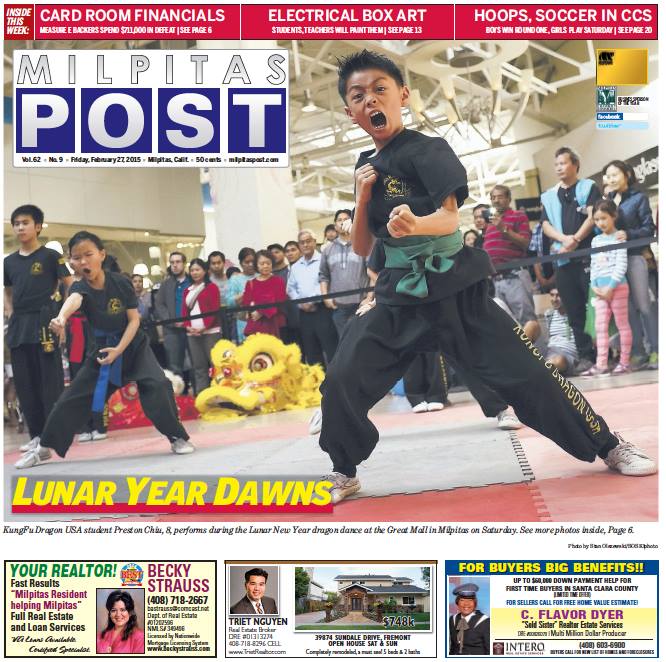 2015